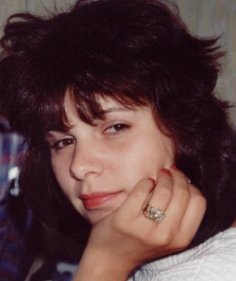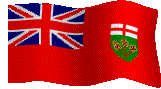 TNT*Powdered
aka: BygoneGirl
ICQ: 19198421
Email: bygonegirl@home.com
DOB: Mar 14
General: (What makes me tick)
What bomb factory built you??
Born and raised in a small town on Lake Erie, Ontario (Niagara region). Swarmed by Americans....lol. I started to explode at the early age of 17, when I thought I had the world under my wings. Moved to Toronto, schooled and worked. Thought life was tough then?! Ha. Moved back to the Niagara region in 88' to start a life long career in the auto manufacturing bussiness. (on line minion.....lol) Been slaving for General Motors St. Catherines for 5 yrs, then transfered to GM Oshawa, for a grand total of 12 yrs now. Only 18 yrs left to retirement. hehe. I live 5 miles from one of the largest nuclear plants in Canada, so be careful, Im fully loaded!! Married and have 3 munchkins. ( 9, 5, and 3) Wild family keeps me ticking!! lol
Favorite Acro Room: Boomers
Most Often Used Acro Word:
Favorite Acro Topic: General
Favorite CouchRules Topic: What my epitaph would say about me....lol
Explosive Favorites:
Holiday: Christmas. I have an amazing family of 28!! We are all so diverse, but all connected to one fuse!
Food: mmmmmm......taco's.....mmmmm
Vacation Spot: Aruba, then Aruba, and, oh yeah, did I mention Aruba?
Color: Ecru (haha ... sounds better then beige doesn't it?)
Lucky Number: 10
Pasttime: rest.....lol..... no, actually, spending the day visiting antique and flea markets.
Quote: Let confrontations be bygones. You have one life, don't waste it being angry.
Book: "Gone With the Wind" and "Pet Cemetary"
Personal:(What makes you tick?)
My kids. They fill me with so many different emotions. And teach me more about life than anyone.
Family: Two sons, 9 and 3. A daughter, 5 going on 20....lol......typical huh?
Pets: neighbours cat....lol....Junior
BombMobile:
Most appealing habit: not gonna tell ya....haha
Most annoying habit: procrastination
What makes you laugh: my kids, and the men I work with......thousands of them, literally.