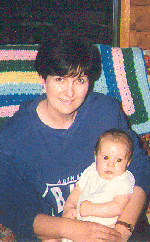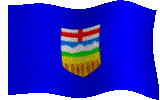 TNT**Crackle aka: Lil Lynette

ICQ: 68550059

Email:Lil_Lynette_40@yahoo.com

DOB:02-Sept.

General:

I was constructed on Quadra Island, B.C.(Despite efforts from active "environmentalists") and spent the next 17 yrs there developing from a "ladyfinger" into a full grown firecracker! At that time I was deployed to Victoria, B.C. where I became a CFP (there's an acro for my american friends to figure out...hehe). I spent most of the next 20yrs in Victoria, then when detonated I landed in Calgary,Alberta, where I still reside today.

Favorite Acro Room:Any 40's room

Most Often Used Acro Word:Fantastic!

Favorite Acro Topic:Food & Drink or Science

Favorite CouchRules Topic:"Your favorite warm fuzzy"

Explosive Favorites:

Holiday:Summer holidays of course... love camping!

Food: Garlic Prawns with Lime (actually, any prawn dish!)

Vacation Spot:Maui or camping in the tent trailer

Lucky Number:

Pasttime:Activities with my children, Geneology, Camping,Fishing, Public Speaking, and acro of course!

Quote:"Don't try to fix what isn't broken!"

Book:The Bible

Personal:(What makes you tick?)

Family:a little bombette named Laura(almost 6), and a little

bomber named Javan(almost 4)... I know, I know... yes

I started late!

Pets: none now... my beautiful blue eyed Siberian Husky was stolen!

BombMobile:Ford "Exploder"

Most appealing habit:Hmmm... should I tell... Na!

Most annoying habit:Nailbiting & Teasing

What makes you laugh:My kids, good friends, and the show: "Who's Line Is It Anyways?"