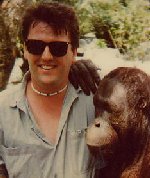 TNT*Nobel
aka: Crowman.... Chanter
ICQ: 50872788
Email: celt99@tm.net.my
DOB: 20 Oct.
General: (What makes me tick)
What bomb factory built you?? My earliest memory is my Dad (Victor) standing over me, wearing his nice white laboratory coat. The memory is pretty fuzzy, but there was a raging electrical storm and a small hunchbacked guy there too... His name might have been Igor or something like that.
Favorite Acro Room: 50 Plus
Most Often Used Acro Word: For which letter?
Favorite Acro Topic: Music
Favorite CouchRules Topic: Cannot say I am a fan of Couch Rules, but a fun topic I once saw was... "Your acro reads right to left"
Explosive Favorites:
Holiday: No shadow of a doubt, it's "HOGMANAY" New Year's Eve to non-gaelic speakers!
Food: Quality cheese and air dried/cured meats from the Engadine region of Switzerland
Vacation Spot: Manila, Philippines
Color: Blue
Lucky Number: Seven
Pasttime: Shooting pool, drinking tequila.... comic collecting, first day cover collecting
Quote: Winston Churchill to Lady Astor (I think), after she told him that he was drunk while they were both attending a dinner party.... "That may be true Madam, but you are ugly, and I shall be sober in the morning"!"
Book: I am an avid reader, and would have to say that my favourite author is Wilbur Smith, closely followed by Tom Clancy and comfortably supported by Robert Ludlum, Robert R McCammon, Ken Follet and Michael Crichton (is there another author that offers us such diversity?)
Personal:(What makes you tick?)
Family: Just me
Pets: I am a Natural History freak and an animal lover. My last dog was "Kerry" and Irish Setter, but she died (of old age) about 6 yrs ago. As much as I would love to have pets, I live alone and work long hours, so it would be hardly fair for the animal.
BombMobile: Never learned to drive (don't laugh!)
Most appealing habit: Hhhmmmm.... Can I get back to you on that one?
Most annoying habit: That one too?
What makes you laugh: Genuine adlib humour! My favourite comedian is Billy Connolly. I really enjoy the TV series "Black Adder" and "Hold the Front Page"