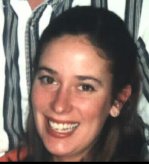 TNT*sizzle

aka: Kaibic

ICQ: ### I forgot, I hardly ever use it

Email:Kaibic@aol.com

DOB:1/24/77



General: (What makes me tick)

What bomb factory built you?? Timex "I take a lickin and keep on tickin"

Favorite Acro Room: 40-somethings, coffeeshop

Most Often Used Acro Word: kaleidoscope, vertigo, abracadabra

Favorite Acro Topic: Sesame Street

Favorite CouchRules Topic: What would you do for a Klondike Bar?



Explosive Favorites:

Holiday: Thanksgiving

Food: Prime rib

Vacation Spot: St.John, USVI

Color: Coral

Lucky Number: 24

Pasttime: Hiking

Quote: "What you get is what you see."

Book: "The Giving Tree" by Shel Silverstein



Personal:(What makes you tick?)

Family: A best friend, lover and soulmate wrapped up in a nice package; my hubby

Pets: A doberman and 7 cats, visit us at:
http://kaibicsbabies.homestead.com/index.html

BombMobile: Ford Explorer

Most appealing habit: I guess making gourmet food usually every night.

Most annoying habit: Not making the bed

What makes you laugh: Actually I'm a sicko when people trip and fall down I think it's funny. I love the Tom Green show on MTV.