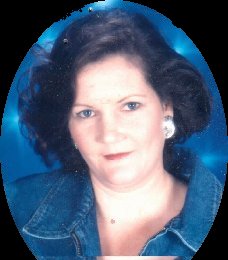 TNT*Sparkle
aka: Huntersgal
ICQ:8684225
What Makes me Tick? My Family, Husband TN_Hunter, My 3 children, 2 Boys 17 & 15, A Daughter 11.
What bomb factory built me? I was born & raised in California, Met TN there While He was a Marine stationed there. We Married & I moved here to Tennessee where he is from. Imagine my culture shock "You are my wife, goodbye city life"! lol
Favorite acro room: 40 somethings (without a doubt)!
Most often used acro word: Undeniably
Favorite acro topic: General
Favorite couch rules topic: This is Gross....
Favorite holiday: Halloween, We Have a Party every year. Gives our friends & family a chance to shed their costumes & be themselves!
Favorite food: Mexican, Although I like Chinese & Italian too! (The spicier the Better!)
Vacation spot: Shacking up on the Beach, Atlantic or Pacific doesn't matter.
Favorite color: Red.
Lucky number: 7.
Favorite Pasttime: The Computer, but more importantly, spending time with the family.
Favorite quote: "If it isn't broke don't fix it!"
Favorite Book: The Holy Bible.
General (what makes me tick). Family
Pets: 2 dogs (beagles) Max & Missy 1 Cat KC (short for kitty cat) Ü.
Bomb mobile: Dodge Caravan (The mommy taxi)
Most Appealing Habit: I'm lighthearted & Have a sense of humour(don't take things to personal) I also Have the ability not just to talk but to listen as well.
Annoying habits: don't have any! Ha"
What makes me laugh: Me, I Never cease to amuse & amaze myself! LOL